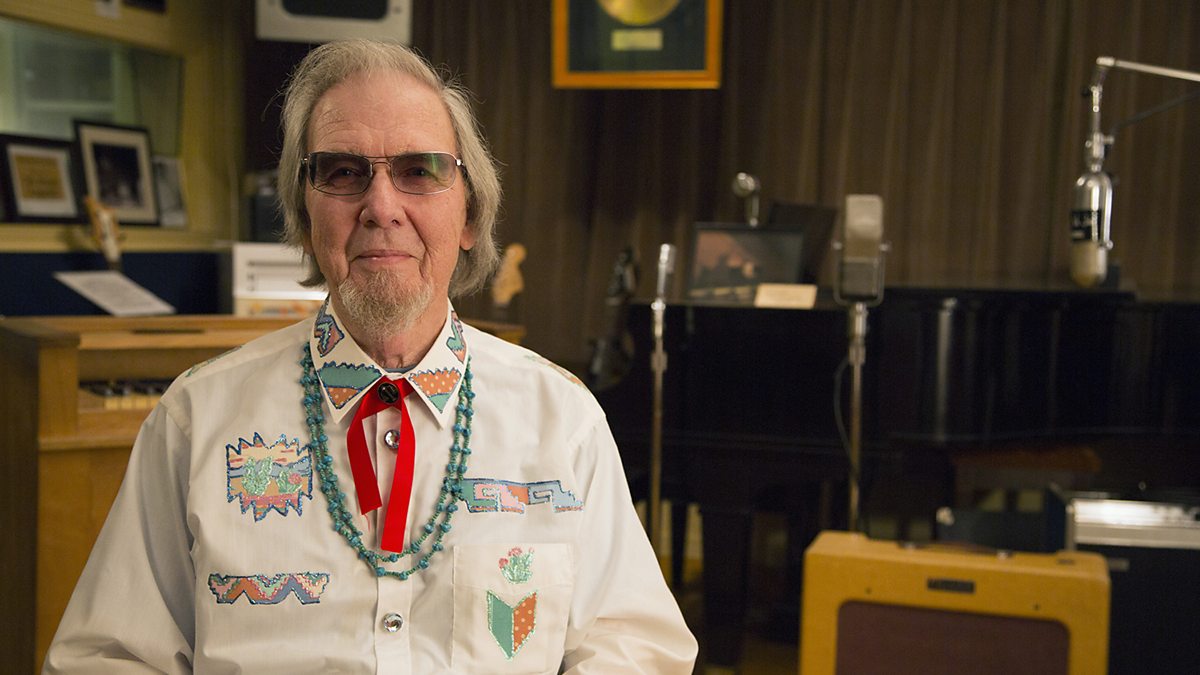 The Great Song Adventure is proud to present this interview with Sonny West, legendary friend of Buddy Holly and co-writer of two classic Buddy Holly hits, "Rave On" and "Oh Boy." He wrote both with Bill Tilghman and Norman Petty, and recorded them first himself for Atlantic in 1958.
Buddy Holly recorded both songs later that same year. He recorded "Oh Boy" at Norman Petty's studio in Clovis, New Mexico with Petty producing and engineering, as on many Buddy Holly records. Included on the album The "Chirping" Crickets , it was the A-side of a single with "Not Fade Away" as the B-side. It went to number 10 on the US charts, and number 3 on the UK charts in early 1958.
"Rave On" was recorded in New York City, and produced by Milton DeLugg. The title was inspired by the 1956 Sun Records recording "Dixie Fried" by Carl Perkins, which uses the refrain "rave on." The B-side was Buddy's song "Take Your Time". "Rave On" is ranked number 154 on Rolling Stone magazine's 2004 list of "The 500 Greatest Songs of All Time."
Sonny was born near Lubbock, Texas on the Clovis Highway. At 18, he formed a four-piece band for the purpose of recording his songs; in 1956 he recorded his Rock-ola Ruby b/w Sweet Rockin' Baby at the Norman Petty Studios in Clovis, New Mexico. (This first recording took place in the Lyceum Theater to achieve the desired sound.)
In 1957 Sonny wrote and made the first recordings of "Oh Boy" and "Rave On" at Petty's studio. These both became classics as recorded by Buddy Holly and The Crickets, to the extent many think Buddy wrote both.
From 1956 through 1958 Sonny recorded a bounty of his own songs in Clovis, carving out which is still considered the "West Texas Sound".

Sonny West
This conversation was conducted by Louise Goffin in Lafayette, Louisiana at the annual SOLO Songwriters Workshop, part of the South Louisiana Songwriters Festival.
Also part of the conversation is Americana songwriter-rocker and Buddy Holly champion, Kevin Magowan. Kevin's the guy responsible for securing Buddy Holly a star on the Hollywood Walk of Fame in 2011. He arranged to have the star placed on Vine Street in front of Capitol Records, next to the group and solo stars for The Beatles, who learned how to write songs, as did many others, by studying the songs of Buddy Holly. That day was September 7 of that year, Buddy's 75th birthday, and a day now forever heralded, thanks to Kevin, as Buddy Holly Day in Los Angeles.

Kevin Magowan, Louise Goffin & Sonny West.

Kevin Magowan

Buddy Holly's Walk of Fame Star;
1750 Vine Street in Hollywood, in front of Capitol Records.

Sonny West, 1960.